Reviews of The Aircraft Mechanic: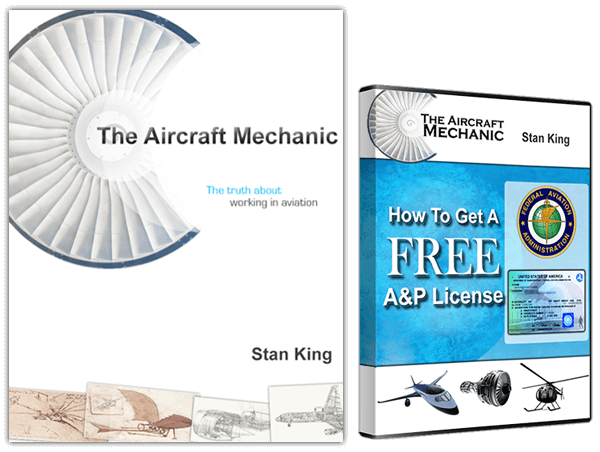 Really helpful
By

Ryan V

on July 29, 2014
Verified Purchase
I was looking for information on how to get into this line of work because I heard you can make good money AND I was tired of working for peanuts driving a forklift and I knew I had to get out of there. I found this book on google when I was looking into joining the military because I thought that was the way to become a plane mechanic. I had no idea you can become a mechanic without the military or going to college but you can. Going by this book I found out what to do to get a job. I just started at my first job where I'm learning to work on small passenger planes and I really like the work so far and the pays really good to. It's much better than my old boring job that's for sure!

Perfect Resource If You're Thinking About This Career
By

P. Huffman

on April 16, 2018
Verified Purchase
I had already decided to go to an A&P (Airframe & Powerplant) school to get my A&P license and become an aircraft mechanic, but luckily I found The Aircraft Mechanic book before I signed up. An A&P license is what the FAA (Federal Aviation Administration) issues to people who are trained to be aircraft mechanics. I thought you had to have an A&P before you can get into this career, but that isn't always the case.
It turns out you can get a job and start making money first, and then get the certification later. This was good news for me because I really didn't have the money to pay for the school and I didn't want to take out any student loans. Using this book I was able to find a program at an MRO in Georgia (where I live). I'm 4 months into the program right now, and when I'm finished I can get my sign offs and get my A&P. All I had to do was buy a toolbox and some tools which all cost about $200.
I'm so glad I didn't end up with a $15,000 student loan or a bunch of credit card debt. Read this book if you're thinking about getting your A&P, it will help you get started.

Great book if you thinking about getting into this
By

Michelle Fuentes

on December 30, 2017
Verified Purchase
First let me say I've been in retail since I graduated high school in 2011. I had planned to go to college, but so far I haven't been able to go. I have a male cousin that has been working as a mechanic for a long time and he told me about this book. The main thing I was worried about was being a girl because I knew their are not that many where my cousin works. Well, apparently there are a good number of girls that work as mechanics so that's good if you're a girl like me:)
Back to this book it's a great resource and has helped me learn a lot about being an airplane mechanic. I haven't found a job yet, but I have emailed a few places and there are some spots available. I plan to quit my current job at Wal-Mart and start with a company in Florida by the end of the summer. If you are thinking about going to school read this book first because you don't have to go to college which surprised me.
Reviews of The 3 Month Mechanic: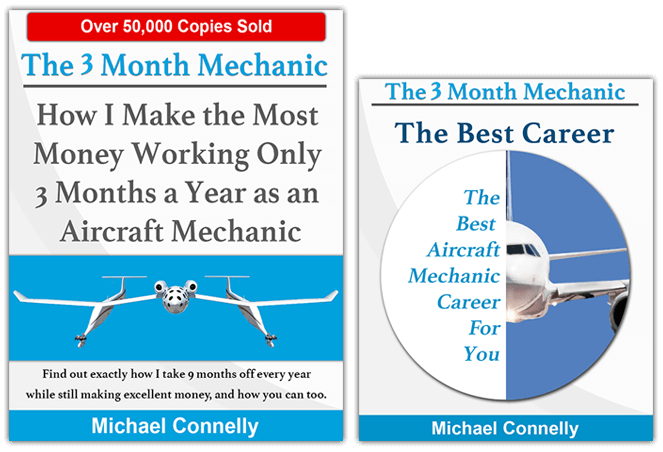 Very Useful
By

David Ferguson

on January 5, 2016
Verified Purchase
Very useful for someone looking into this field. I especially liked that the author went over all of the different aircraft mechanic positions and gave advice on which ones to choose.

Going from auto technician to a&p
By

mechmech217

on October 23, 2018
Verified Purchase
Ive been working as an auto tech for 5 years. I want to switch up to a&p tech. This book gave some good advice. I recommend.

Good Resource!
By

GrapeGuy711

on August 15, 2019
Verified Purchase
This book is a great resource for early career A&Ps but also other types of aircraft mechanics. While it's geared towards people who are not yet mechanics, as well as mechanics just getting their start, I would also highly recommend the book to more seasoned mechanics that are looking to pivot careers or who are trying to make more money. It's never too late to get a fresh perspective on networking, finding good jobs, and maximizing your career potential.

Must-read resource for aircraft mechanic students and young professionals
By

Darryl L.

on July 17, 2018
Verified Purchase
This book is a practical manual and guide for becoming an aircraft mechanic apprentice and starting your job in the aviation field. You can tell that the author knows what he's talking about and speaks from experience. I really appreciate the fact that it tells the truth about finding a good job – it can be difficult to find the right job for you, even in a high-demand field.
I wish this book had been available to me as a student, even before I chose to become an A&P mechanic. Many A&P students are "sold" the idea that it will be easy to find a job, and thus don't put forth proper effort in their initial training and job searches, assuming that simply having an A&P certificate will result in high-paying job offers. The content about gaining the right experience is a good read and good advice.
If you are an A&P student or young professional, you need this book. It can you time, money, and angst in your job hunt. I will be recommending this book to other people I mentor as a must-read resource.
Reviews of The Aircraft Mechanic Career: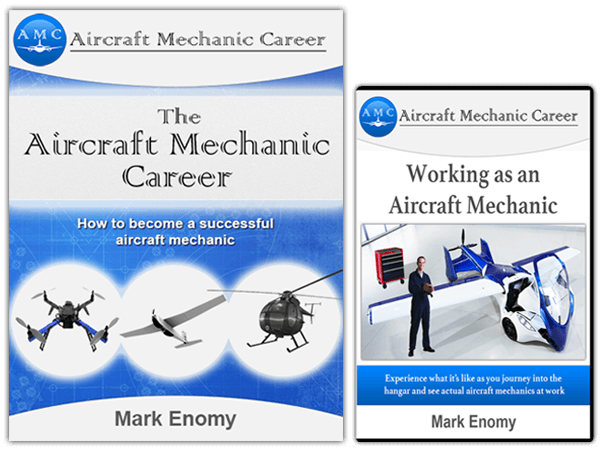 Good book for learning about this career
By

J.R.

on January 20, 2018
Verified Purchase
I'm a recent graduate of the UTI motorcycle technician program. I was planning on opening my own shop, but I didn't realize how scarce this type of work can be in my area. I wish I would have known before going to UTI, but too late now. I could travel but I don't really want to do that. I found out that theres a maintenance company that works on planes about 45 minutes form my house so I decided to look into this.
If you are thinking about this career but are totally unfamiliar with airplanes, or have some knowledge but are no expert mechanic by any means, I HIGHLY suggest purchasing this book.. It is very detailed and has helped me learn a LOT. I wasn't expecting to get so much from this book when I bought it. I feel it's the perfect combination of being easy to read and follow along, but detailed enough so that you really understand the ins and outs of the career.
The book covers all aspects of how aircraft maintenance works. He goes into what aircraft maintenance is, what aircraft mechanics do, how to become a mechanic, how to choose the right career, how to get a job, the tools you need. Theres so much info here. I was really excited when I learned that you can start without going to college, which was one of the main reasons I bought the book in the first place.
I'm extremely glad that I purchased this book. If you want to learn about doing this type of work and making good money at it, then buy this book!

Good Gift
Verified Purchase
I bought this for my sixteen year old son who is considering this as a career and he really likes it. I read most of it and this is a good book that describes working as an aircraft mechanic. It's over 400 pages and has a lot of pictures. I had no idea about any of this and even though I'm not interested in doing this kind of work (I have my own deck business) I'm glad he likes it.

Good for beginer
By

Dai Hoang

on May 1, 2017
Verified Purchase
I opened the book and the very first chapter I learned a lot. Each chapter I learned a lot. The pictures are really helpful and everything is very understandable and it really breaks things down. I feel this book is more for beginners like myself. After reading this I'm think this is what I want to do. Overall, I'm pleased with the book and look forward from what I can use from it when I'm ready to start.